OPI-711 SPOT, 711FLAT LED MODULE LIGHTING TESTER(CIRCLE,SQUARE)
Provide user-friendly interface which can be applied to mass-production. 711SPOT: Measure luminance and blink of MR16, PAR, BULBE, and DOWNLIGHT type LED lamp at the same time. 711flat:: measure luminous intensity and blink of various LED lamps.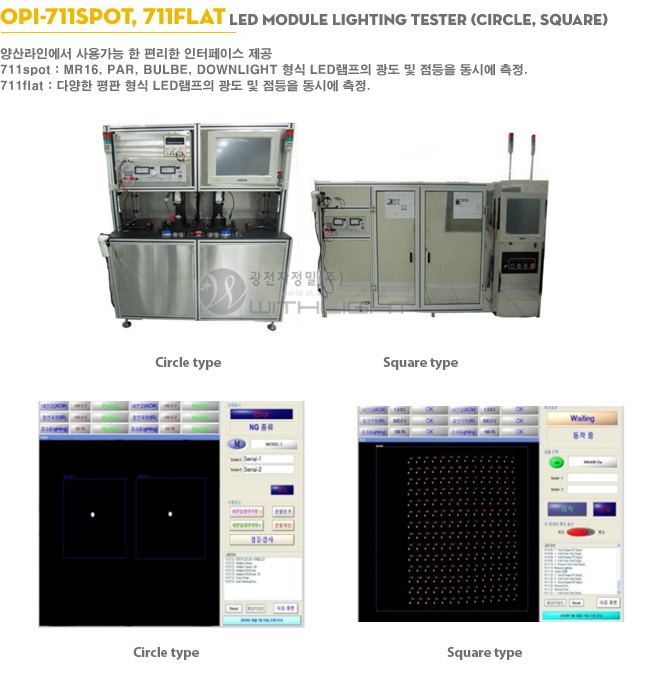 Easy measurement of various items and user interface

ㆍInspect luminance and blink of LED LAMP using vision camera.

ㆍMeasure internal voltage and insulation resistance.

ㆍImmediate measurement by selecting model without having to set up.

    - Pre-set up of all measurement conditions for each model.

- Set up conditions for pass/failure for each measurement item.
Applicable to mass-production line

ㆍMeasure various types of panel LED lamp.

ㆍCustomized jig for rapid measurement.

ㆍOne-touch measurement of luminous intensity/blink at the same time.

ㆍJudgment function. (PASS/FAIL)